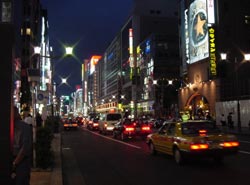 January 13, 2005
I lived in Tokyo for business before. I enjoyed the stroll of Ginza with my wife then. We entered Kuroda pottery shop by banter. Almost all goods were tens of thousands yen prices, but this guinomi was a price that even I was able to buy. I liked shape and the color, so I bought it immediately. This is young artist's work. I think that I am a guinomi with a tradition of Bizen pottery and a modern sensibility.
Copyright © 1997 Yoshikazu Fujioka.
All rights reserved.