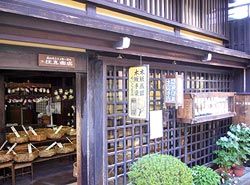 A old shop of Kamisannomachi in Takayama


December 01, 2007
This is the blowing glass that shines in the amber color. The shape distorted a little has a handmade tasting. The shape that was able to be constricted fits the hand. I think that this guinomi is simple, frank, and is suitable for the image of Hida Takayama. This is a work of a young artist who has the kiln in Hida Takayama. He is my wife's acquaintance, and his father is Tadahisa Aduchi the glass artist known well.
Copyright © 1997 Yoshikazu Fujioka.
All rights reserved.