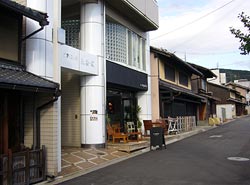 The contrast of old and new


May 17, 2004
I went to buy some guinomis to Nakatani in Gojo-zaka because many persons suddenly come to my home. Unfortunately the pottery shop was closing, but the shop opened for me. This is one of the guinomis that I bought at that time.
Copyright © 1997 Yoshikazu Fujioka.
All rights reserved.