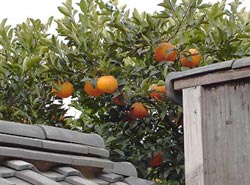 April 21, 2005
I was presented this guinomi from relative as a souvenir that was traveled to Bizen. This guinomi has a wari-kodai that is the feature of the Hagi pottery and it is a little small and with tasting. I thought that it had to tell my hobby and idea well for many person usually.
Copyright © 1997 Yoshikazu Fujioka.
All rights reserved.