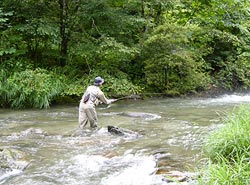 My friend and Okutama Yanagisawagawa River


October 05, 2004
This is a work of the friend of the fishing club. I heard that he was not able to win a prize though this work was exhibited in the contest. I like this earthenware of a modern design very much.
Copyright © 1997 Yoshikazu Fujioka.
All rights reserved.